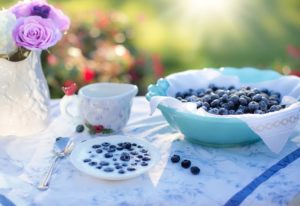 The skin is one of the most important yet vulnerable body organs. It is a whole new way of looking into one's health. You need to understand the best ways of keeping your skin supple and smooth throughout. While most think about using cosmetics and unverified supplements, the skin needs certain nutrients and minerals to remain healthy. Certain foods could be very helpful in improving or maintaining the skin tone and general health.
There are a number of advantages that come with a healthy skin: quality skin tone, ability to fight diseases and infections, and remain young for long among other benefits. Eating healthy foods goes a long way in providing the necessary nutrients for a glowing skin.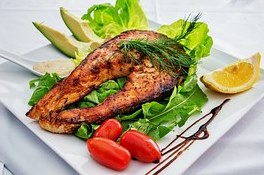 Healthy foods for a healthier skin
The following are some of the best foods that one should always consider for a healthy skin like never before. The foods should be as advised by your nutritionist for quality results. They include:
• Blueberries
Berries such as the blueberries are very useful in keeping your skin young for long. The berries have antioxidants that alleviate aging signs of the skin. The vitamin C found in these berries fight diseases too. Strawberries too can help to fight the radicals that damage cells and cause collagen breakages. These fruits and other veggies help to hydrate the skin making it healthier.
• Fish
There are quality oils found in fish. The omega-3 fatty acids are good fats for the body. They nourish the skin without clogging it. You may eat to take the fatty acids as a supplement.
• Whole wheat
This promotes digestion. Taking whole-grain products could be very helpful for the skin. The bread and pasta influences the insulin thus benefiting the skin. There is enough fiber for better digestion, which in turn improves the skin health.
• Sip and smoothies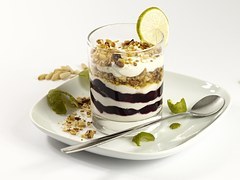 Fresh strawberries and vanilla or any plain yogurt can be blended with honey to create a healthy smoothie at home. This can also be applied on the face for detoxification.
• Water
This is a natural therapy for the skin. Water hydrates your skin while keeping it younger and very active for long.
• Green tea
Green tea has more health benefits than most of us think. Apart from relaxing your body, the tea has antioxidants to fight inflammations. This ensures a healthy skin.
Other foods include pumpkins and yogurt that helps to fight toxins from the skin. This helps to keep your skin healthy. Avoid the problems that come with intoxicated skins such as inflammations, breaking, wrinkles, aches, and acne among others. Use quality foods and seek medical advice to ensure health benefits for your skin.